Hello everyone ♡ I'm so sorry for being so absent lately but exams are arriving and I still have to deliver my works before they start! I'm trying to finish all this work, plus a short film, a lot of reports plus potatoes and onions - because every teacher has to ask for something totally random that makes no sense at all *sarcastic me being sarcastic*. And I'm sick, AGAIN!!! -.- My nonexistant immune system keeps letting me down during the finals period. I can't find more words to explain how I'm feeling so these GIFs will do it for me.
Olá ♡ Peço novamente desculpa pela minha ausência mas a época de exames está a aproximar-se e estou a tentar escapar-lhe tentando fazer o máximo de trabalho possível para passar ás cadeiras pela avaliação contínua. Ando aqui a tentar entregar mil e um trabalhos impossíveis, com curtas metragens, relatórios mais batatas e cebolas - porque um professor que se preze tem sempre de pedir batatas e cebolas, ou seja, coisas que não fazem sentido algum *eu a ser sarcástica* E para ajudar á festa, fiquei doente, OUTRA VEZ!!! Obrigada ao meu querido sistema imunitário inexistente -.-
Eu quando termino o meu trabalho
a 5 minutos
da hora de entrega
e ainda falta imprimir
When I finish my work 5 minutes before
the deadline,
and and I still have to print it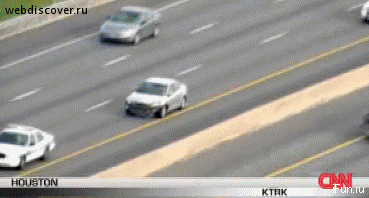 Quando me dizem que fazer
curtas
When people tell me that making short
Quando tenho uma apresentação oral
preparada
e
a professora falta sem avisar
When I have a presentation and my teacher
Quando alguém me pede os apontamentos
sem nunca ter posto os pés nas aulas
When people ask for my notes because they've
been skipping
all the lessons so far
Quando o meu professor pergunta quem gosta de
LOL(league of legends)
e WOW(world of warcraft)
e uma miúda
responde que
usa isso no messenger
When my teacher asks who likes LOL and WOW and
my classmate says she likes to use that on messenger
Quando no final da minha apresentação alguém
When after my presentation someone has a question
Eu a filmar na Baixa durante o Natal
Me trying to film downtown during Christmas
Eu quando o meu professor diz que não recebeu
o email que lhe enviei há uma semana
When my teacher says he hasn't received the email
Quando os seguranças dizem que não
When security tells me I cannot
Quando um exame é mais cedo do que esperava
When an exam is scheduled earlier than I expected
Eu a tentar acompanhar o ritmo do
Me trying to keep up with the end of the semester
Me at the end of the semester
Now I was thinking, would you like me to make a video about college and exams?
I could tell you little more about my experience and how I deal with college dramas. Let me know on the comment box below ♡♡♡
Estava a pensar, será que gostariam que eu fizésse um vídeo sobre a faculdade em geral e os exames?
Podia falar-vos um pouco da minha experiência como finalista e da forma como lido com os dramas da faculdade. Deixem a vossa opinião na zona de comentários ♡♡♡